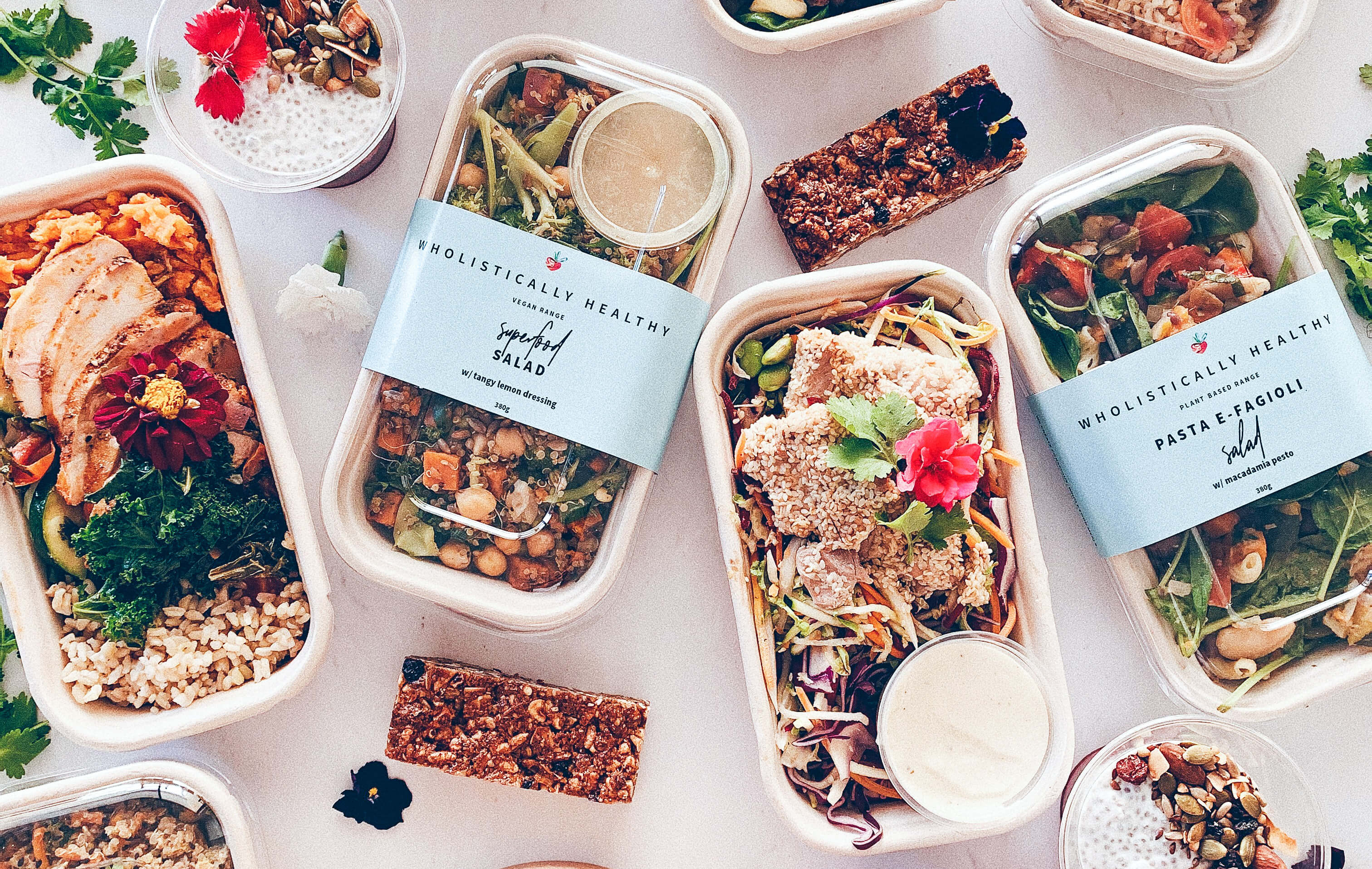 How a Dinner Delivery Service Can Make Your Life Easier
Dinner delivery services are only growing in popularity. Between dinner boxes and already prepared meals, there are so many options that make your life easier. Busy families, students, and everyone in between can access high-quality meals that cook quickly or come prepared.
If you're interested in dinner delivery services, Australia has many flavourful options, including Wholistically Healthy. In addition to convenience, you can eat global cuisines, make favourite homestyle meals, and discover new flavours. If you haven't decided whether a dinner delivery service is right for you, keep reading to find out how a dinner delivery service can make your life easier.
Adding Convenience to Your Life
Life is demanding at times. You may not always have hours to cook and eat meals, especially if you have a large family or a busy schedule. The convenience of a dinner delivery never gets old. 
Cooking doesn't have to consume life's most precious moments. No matter your lifestyle, age, or abilities, there is a meal kit or pre-made meal service to fit your convenience demands.
Reduces Time in the Kitchen 
Being able to stay inside and avoid trips to the grocery store or restaurant is a significant benefit of these services. Whether you're spending time with family or having a movie night with friends, a dinner delivery service decreases time spent in the kitchen. 
Meal kit delivery services are convenient for those who enjoy cooking as they provide a quick way to make healthy meals. You receive a recipe and all the required ingredients, significantly reducing cook times. Ingredients are fresh and arrive at your door with temperature control methods to keep them safe while you aren't home.
Premade meal delivery services are even more convenient. An already prepared meal eliminates the need to cook, buy ingredients, and plan dinner, making them ideal for beginner cooks or those who struggle in the kitchen. You can also freeze them to heat and eat later. 
Eliminates Trips to the Store
One of the most challenging parts of food is the trip to the store. It's easy to spend money on unhealthy treats and foods you don't need. A dinner delivery service can make your life easier by letting you skip the grocery store run and avoid the temptation to make poor purchases.
Many people don't have the time to go to the store between juggling work, school, children, and taking care of themselves. It takes preparation to plan tasty recipes for each week and organise a grocery list. 
Shopping for groceries can also be tricky for new cooks. By eliminating trips to the store and having food delivered directly to your door, you don't have to deal with the challenges of grocery shopping.
Combines Structure and Flexibility
Too often, we blank on what to make for dinner. Preset menus from meal kit delivery services and premade meal delivery services provide structure by limiting your food choices to 15 different meals. Many services feature well-loved comfort foods and healthier alternatives and cater to vegans, children, and those with coeliac disease. 
Dinner delivery services simultaneously offer flexibility when selecting each week's meals. Many give you the option to increase portion size or swap proteins. With some services oriented for weight loss, it's easy to maintain specific diets as nutrition information is available with each recipe.
Having this balance makes life easier as you can select meals quickly and customise them to your needs. Whether you're ordering for yourself or multiple people, you can ensure everyone gets something they like.
Makes Weight Loss Easy
Even with regular exercise, the way you eat can seriously prevent the kilos from shedding. The frequent absence of fattening sweets and unhealthy snacks in meal kit boxes and premade meal delivery menus makes choosing meals much simpler. 
Dietary needs for weight loss can be complex. The new lifestyle changes can bring up negative feelings, especially when your weight issues are from food. Having an exciting new recipe and high-quality ingredients  removes the stress of cooking that many people avoid. 
Tracking carbs, fats, and proteins is an essential part of maintaining a healthy weight. A dinner delivery makes it easy to chow down without thinking about calories and macronutrients. Nutrition information for each recipe ensures you can lose weight while enjoying satisfying meals.
Premade meal deliveries feel like ordering takeaway, which can prompt those with weight loss goals to make better food choices through the weekly routine. Receiving a fresh meal at your doorstep mimics the addicting feeling of anticipating your favourite restaurant dish.
Increasing Cost-Effectiveness
Food prices are one of the most significant factors in determining what you can afford for dinner. Most dinner delivery services aim to suit multiple budgets. Many have reasonable prices to help families afford what they need.
Save Money on Expensive Food Items
We all like to enjoy fine cuisines, and dinner delivery services make it easy to do so. Many meal kit boxes and premade meal delivery services charge extra for premium proteins such as steak or shrimp. However, the cost is significantly cheaper than purchasing the same meat from the store. 
While individuals may not struggle as much, families' food budgets can be thin. Dinner delivery services help you get high-quality ingredients at low prices. Instead of paying outrageous restaurant prices, you can receive a balanced steak dinner with side dishes delivered to your door for significantly less. 
Bundled meals with a main course and side dishes mean dinner delivery services can reduce costs for customers compared to higher prices of individually-sold grocery items. These services make it affordable to purchase sufficient food without sacrificing quality.
Eat Healthy for Less
Many people experience health issues from the restrictions their financial situation puts on them. Eating healthy is tough when heavily preserved foods are the cheapest options. People with lower budgets must resort to purchasing these items.
Dinner delivery, luckily, isn't limited to pizza and Chinese takeaway. You have a multitude of fresh ingredients at your disposal thanks to premade, same-day delivery meal services. Meal kits are just as useful for healthy cooking on a budget. 
Affordable, flexible meal plans allow you to eat healthy meals at substantially lower prices. Organic ingredients, expensive plant-based meals, and typically costly healthy foods can cost less through a dinner delivery. Per-serving pricing makes it easy to know how much 'you'll be spending each month.
Fewer Financial Surprises
It's embarrassing and frustrating to get caught off guard with less money than necessary at the grocery store. Supermarket prices can fluctuate rapidly. Meal kits and meal deliveries reduce the unexpected nature of buying groceries. 
Grocery store trips may result in other costly unforeseen events. While delivery services require shipping fees, they reduce the chance of surprises such as a car accident or losing your wallet in public. During flu season, it can make a difference to stay in and avoid risk.
With dinner delivery, you can expect consistent pricing that makes budgeting for food much more manageable. Meals cost the same or have similar prices, and online ordering makes it easy to track add-ons. This way, you can plan expenses for entertaining guests or order extra servings to store for later.
Waste Less Food
It's easy for beginner cooks to make more food than they need. While leftovers can last a few days, eating the same meal can be tiring. These meals may stay in the fridge and never get eaten. Dinner delivery services solve this issue effectively.
You only pay for what you want with dinner delivery services. Many have limitations on how many portions you can order per week, helping you reduce food waste. Pre-portioned food containers provide guidelines for serving sizes so you can transfer your knowledge to the kitchen.
You can tailor dinner delivery services to meet your food intake needs without having extra portions. If you want different selections for guests or emergency planning, meal delivery services such as Wholistically Healthy allow you to customise your plan. Familiar favourites ensure most people enjoy them.
Make Life Easier With Dinner Delivery by Wholistically Healthy
Despite the various food services in the area, not much beats the ease and cost-effectiveness of a dinner delivery. Wholistically Healthy does dinner delivery better than any other business in Perth. We give a new meaning to premade meals by implementing high-quality ingredients and vibrant flavours.
We offer weekly meals that encourage a healthy mind and body. We aim to inspire and promote healthy living through clean, flavourful, and holistic meals. Our handmade dishes encourage the practical foundation of our business: the Ayurvedic diet. 
When you want easy, tasty meals for yourself or the whole family, a dinner delivery from Wholistically Healthy is one of the most flexible and nutritious options in Perth, Western Australia. We can facilitate your dietary needs with gluten-free, plant-based, and protein-based selections. Check out our menus and contact us with questions at 0450 344 607.
---