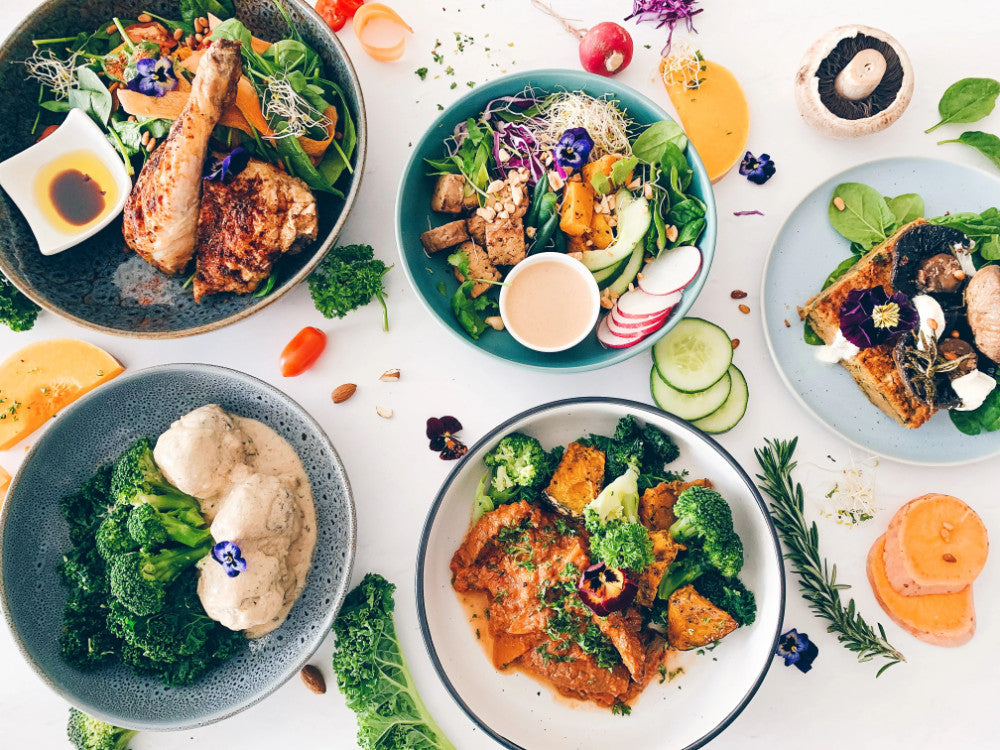 Pros and Cons of Getting Premade Meals Delivered
While meal kits are a popular option for home chefs with busy lifestyles, premade meals are suitable for many people. Unlike meal kits, premade meals require little preparation and are easy to heat and eat. Whether you're choosing between a meal kit service and ready-to-eat food or interested in trying ready-made meals, it helps to know the pros and cons of getting pre made meals delivered.
Pros of Getting Premade Meals Delivered
Convenience and Ease of Use
Premade meals are a convenient and easy way to get sustenance. Food comes already prepared, so all you have to do is unpackage it, heat it, and enjoy. Whether you're single or have a growing family, premade meals cater to all types of households.
Delivery services mean you don't have to spend time and money travelling to purchase groceries or plan meals ahead of time. Meals arrive at your doorstep, making them perfect for busy lifestyles. If you can't pick them up immediately, they come packaged in temperature-controlled boxes with ice to keep food fresh until you arrive home.
Ready-prepared meals are also convenient for urgent situations. Individual packaging allows you to freeze several meals in advance. When natural disasters or family emergencies happen, this gives you a versatile and healthy meal option rather than forcing you to rely on canned goods or takeaway. 
Caters to Different Diets
People with dietary restrictions and food allergies don't have to miss out on premade meals. Although premade meal delivery services have limited menus, most offer different diet types. Gluten-free, vegetarian, and vegan options are now standard for many premade food services.
Those looking to maintain a specific diet due to health concerns or to get fit can also benefit. Menus feature nutrition information so you can track your macronutrients. Some delivery services even offer prepackaged meals for weight loss.
Ample Customisation
The ability to customise your meals helps you reduce the amount of wasted food instead of risking disliking it. Many services allow you to switch out specific items or exclude ones you dislike. In contrast, others let you add additional customisations to increase or reduce portion size or meet dietary needs. This level of flexibility also increases the value of getting premade meals delivered.
Premade meal services are ideal for picky eaters. Children have some of the toughest palates to appease. Kid-friendly menus are standard so the whole family can enjoy healthy ready made meals.
Offers Flexible Portions
On the opposite side, those with different portion needs also have options. Premade meals allow you to customise portion sizes by adding extra protein or swapping ingredients. You can even plan for guests and order additional portions instead of spending money on greasy takeaway or cooking it all yourself. 
As premade meal delivery services often cater to families, you may also find child-friendly portions. 
Eliminates the Need for Cooking
After a long day, the last thing you want to do is stand over the stove. An already made meal delivery eliminates the need for cooking. Your food comes prepackaged in individual containers, also making cleanup minimal. 
Getting premade meals delivered means you no longer have to spend hours preparing food with little reward. By eliminating cooking, you can spend more time doing other things.
Not everyone is comfortable in the kitchen. Beginner cooks lack experience, while elderly or disabled people may struggle to stand at the counter or operate kitchen appliances. Getting premade meals delivered is ideal for people who need assistance in the kitchen as they only need to heat their meals.
After seeing how various completed meals should look, inexperienced cooks can put their newfound knowledge to use in the kitchen to create their own dishes.
Can Help You Lose Weight
Struggling with portion control and maintaining healthy eating habits are two main contributors to weight gain from food. 
Premade meals for weight loss are an excellent way to keep the kilos off. Individually packaged meals make portion control and meal planning easy. You know your options ahead of time and can plan meals around your exercise schedule.
Additionally, the healthy, limited menu items leave you with no room to make poor eating choices. Menus promoting the Ayurvedic diet and other healthy lifestyles that may cause weight loss are plentiful. Dessert items are few and far between for many services, but healthy options may be beneficial in small doses.
Encourages Healthy Food Choices
A balanced diet is essential to staying healthy and fit. Premade meal services encourage better choices by offering healthy, ready-made meals that also taste good. Menu items are nutrient-packed and flavourful.
You may be shocked by some of the best ready-made meals. With a wide selection of foods to choose from, you can find everything from spicy burrito bowls to refreshing fruit salads. Consistently eating nutritious and tasty premade meals can also get you in the habit of making healthier food choices outside your routine. 
New cooks transitioning from takeaway to cooking healthy meals for themselves can make the change easier. Premade meals combine the convenience of takeaway with the benefits of healthy ingredients.
Reduces Food Waste
It's far too common for our eyes to be bigger than our stomachs and order too much food at a restaurant or make too large a portion of pasta. It can be challenging to get out of this habit, resulting in wasted food.
Premade meal delivery services significantly reduce food waste. Individual portions for each meal you choose mean you never have to have more food than you need. In large cities, you may even be able to order meals on-demand.
Cons of a Premade Meal Delivery Service
More Packaging, Less Sustainability
Getting premade meals delivered ensures your food arrives with ample packaging. While many meal delivery services strive to be more environmentally friendly, safe packaging requires vacuum-sealed plastic to ensure food is not contaminated. Individually packaged items significantly decrease sustainability.
Unfortunately, the delivery requirements also warrant a large amount of packaging to prevent meals from spoiling. Ice blocks and eskies keep perishable food fresh if you are not home during delivery. Despite the necessary benefits, environmentally conscious customers may have concerns with the substantial packaging.
Recycling eligible packaging can help decrease the environmental footprint of getting premade meals delivered until services switch to sustainable packaging.
Expensive Pricing
It's no secret that meal delivery services can be expensive. Whether you get meal kits or premade meals, using higher quality food and cooking by hand typically results in high prices. However, the quality you get for a bit more money can significantly differ between services.
While some services are more affordable, it can be hard to find premade meal deliveries for the whole family on a budget. Fortunately, it's not impossible to get gourmet premade meals delivered at an affordable cost. Wholistically Healthy and other premade meal services offer different plans to fit your budget.
The extra cost of organic ingredients or meals for a specific diet is worth it for some people. Only you can determine whether the benefits outweigh the costs.
Requires Planning and Reduces Creativity
Ordering prepared meals and main courses require a fair amount of planning. You'll need to ensure you order enough food for the week. This may be easier for individuals or couples, but bustling households may struggle with planning to purchase meals on time. 
Planning also goes into when you eat each meal. You must stick to a strict schedule to avoid running out of meals before ordering day arrives. Families with children may struggle to last these deadlines if premade meals are your only option.
Additionally, getting premade meals delivered reduces creativity in the kitchen. At most, these meals will need basic seasonings, reducing your need to be in the kitchen. If you're not cooking for yourself, you may be missing out on opportunities to create unique flavour combinations. 
Limitations Regarding Meal Options
Meal services must be limited to stay in control of orders. Although these services offer an appetizing menu, being limited to the same meals repeatedly can be tedious. Customisation options are also limited, which can make it challenging to select enough options that entice you.
The limited variety can result in skipping meals or choosing unhealthy options for convenience. Additionally, limited ingredients can mean you don't get the proper macronutrients ratio to perform your best. Switching between multiple delivery services can effectively avoid tiring your tastebuds, but these costs add up over time.
At Wholistically Healthy, we do premade meal delivery better than anyone else. Combining healthy and delicious ingredients, we make meals worth eating. Our focus on the Ayurvedic diet gives you a tasty variety of dishes your mind and body will love.
If life leaves you scrambling for time to cook, you don't have to settle for mediocre food. When you need
healthy premade meals delivered
, Wholistically Healthy is here for you. We are a top meal delivery solution in Perth, Western Australia. Contact us via email at
hello@whly.com.au
---