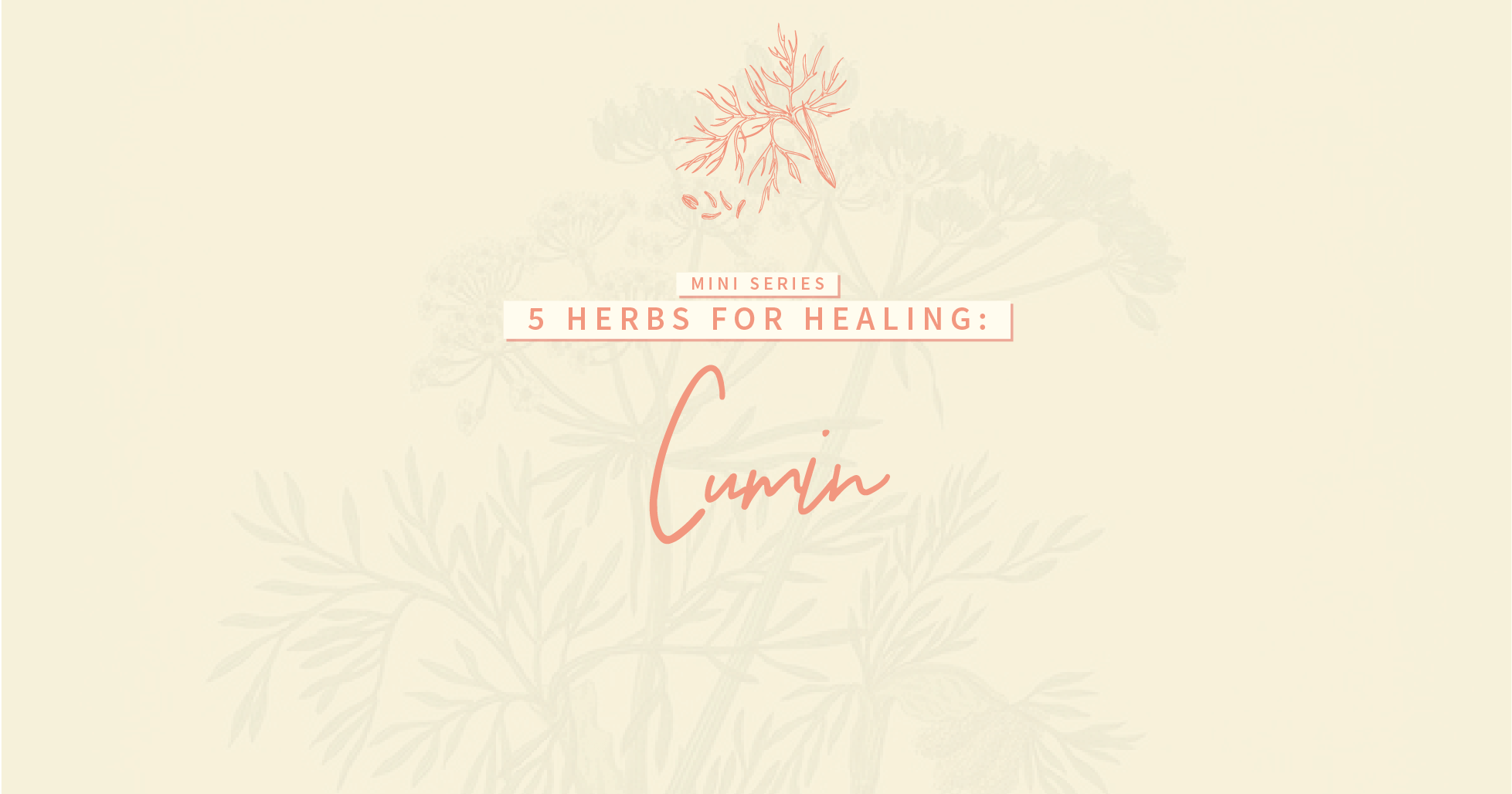 5 Herbs for Healing: Cumin
Renee here, owner and founder of Wholistically Healthy. When I first embarked on my journey 19 years ago learning how to use food as medicine, I was taken with the Ayurvedic concept of using herbs and spices that are easily accessible and just as easy for us to apply in our home and everyday lives. It made sense to me. What I love most about Ayurveda is that it can be as simple or as complex as you want it to be.
I have created this mini-series "5 Herbs for Healing" to showcase 5 of my all-time favourite herbs and spices that everyone can use in their home and everyday lives.  These 5 are readily absorbed, highly alkaline, and they make some great recipes including for medicinal use!
I invite you to enjoy the simplicity of using "food as medicine" - a life-long journey of mine, and one that is close to my heart and is the heartbeat of Wholistically Healthy.
✨ ✨ ✨ ✨ ✨
5 Herbs for Healing: Cumin
You know that 'damn this tastes good' flavour that's instantly recognisable but hard to put your finger on?  You can bet it's cumin. Used to flavour dishes since cultures first began cooking, cumin also has plenty of health benefits, making it an all-star pantry item.
In Ayurvedic tradition, cumin is tri-doshic in nature, which means it's beneficial for everyone (all doshas). It's used a lot in Ayurvedic recipes to warm the digestive process, so that food is assimilated and digested comfortably.
What's so good about cumin?
🌾 Calmative effect on body and mind.
🌾 Helps our bodies to absorb nutrients and minerals more effectively.
🌾 Stimulates peristalsis, in that it moves stagnant food and gas in the digestive tract downwards for expulsion.
🌾 Great for stomach pain and nausea.
🌾 General pain relief.
🌾 Its bitterness acts a blood purifier.
🌾 General stimulant, useful to improve circulation and metabolism.
Fever: Take equal pinches of cumin, coriander and fennel seeds in a cup of warm, filtered water. Drink every 3 hours until fever subsides.
Stomach pain: Dissolve ½ teaspoon cumin, a pinch of aesofitida and a pinch of rock salt in half a cup of warm filtered water.  This is also an excellent tonic to drink before a meal to increase your digestive fire, or after a meal to aid digestion.
Menstrual pain: Dry roast cumin seeds in a heavy based pan (dry is best but you can use a little coconut oil if needs be). Wait for seeds to cool, then chew. Follow with 1 teaspoon of aloe vera juice in a glass of warm water.
Cumin is a regular feature in our recipes here at Wholistically Healthy!
Check out our Ayurvedic Detox Soup, available individually or in our Immunity Booster Pack. 
---