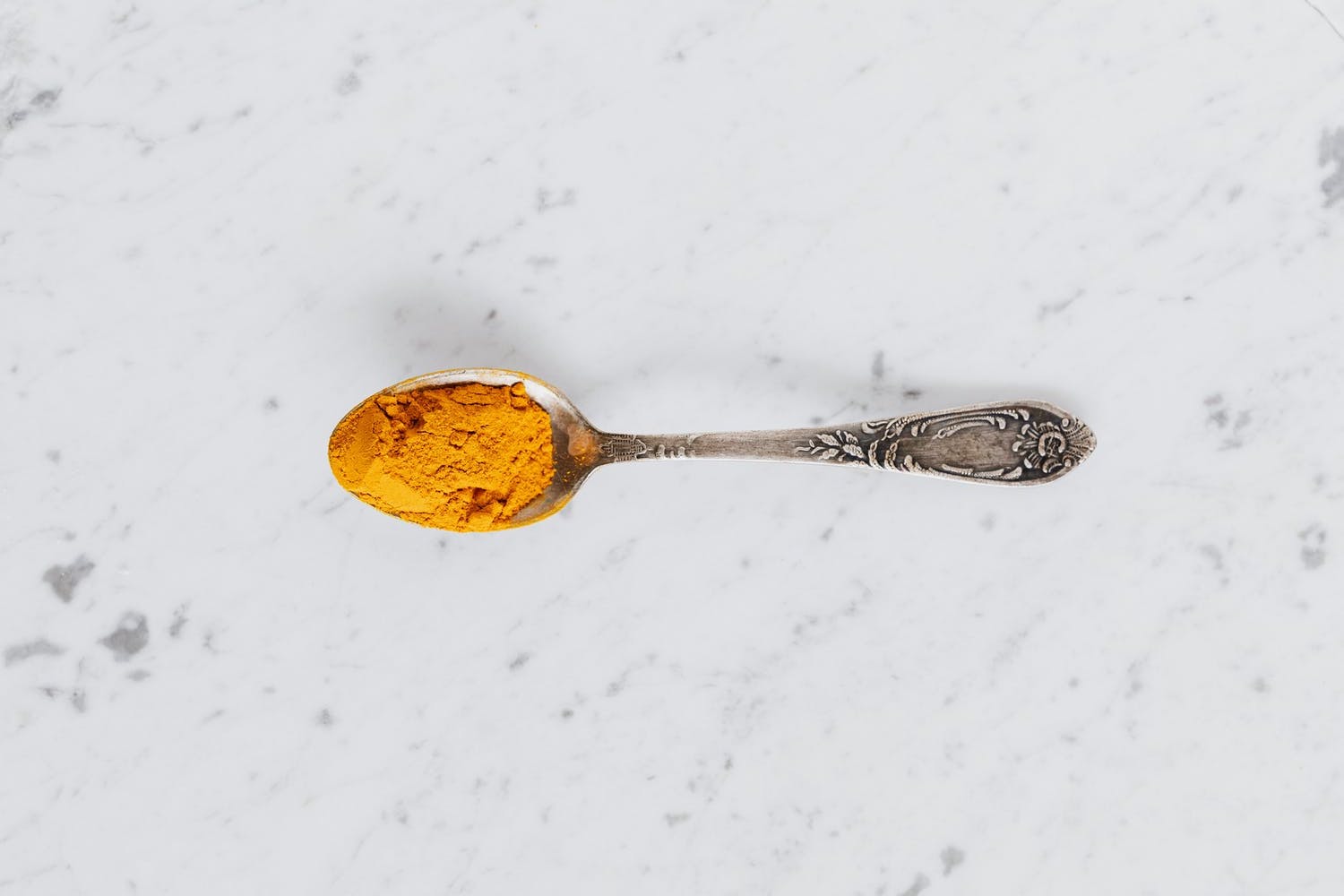 Turmeric Health Benefits
Turmeric is responsible for giving curry its characteristic yellow colour and a member of the ginger family, turmeric (curcuma longa) influences the taste, colour and nature of the food its combined with.
Turmeric is also a rhizome that can be used fresh or dried. Useful in tofu dishes, beans (it aids in the digestion of proteins), vegetables and stews, it is relatively tridoshic, but will upset both Vata and Pitta in excess.
One tablespoon of ground turmeric powder contains approximately:
29 kcal/123 KJ
9g protein
4g carbohydrates
1g fibre
3g fat
196mg potassium
7mg iron
It helps boost your immune system.
Turmeric aids in making our immunity stronger, the main life-saving ingredient in turmeric is about 3-5 % of Curcumin; a phyto-derivative, which contains healing properties.
It purifies both the blood and mind. Turmeric promotes proper metabolism in the body, slows bleeding, antiseptic and a natural antibiotic, it protects rather than destroys the intestinal flora, and it promotes the production of bile.
It is effective in the control of diabetes and several types of skin disease.
Arthritis Relief
Pain and joint dysfunction characterize osteoarthritis, and pain relievers like aspirin and ibuprofen are the most common treatment. However, a wide variety of studies document curcumin's effectiveness in reducing joint inflammation and pain just as well, but without the gastrointestinal side effects of non-steroidal anti-inflammatory drugs (NSAIDS).
Can you take too much?
Using turmeric as a spice in food is safe — the only danger being if you use too much, you might have an upset stomach.
Enjoy a Turmeric Latte:
½-1 teaspoon of ground turmeric
½ teaspoon of ground ginger
½ teaspoon of ground cinnamon
200ml milk of your choice
1 teaspoon of honey
Place all of the ingredients into a pan over a medium heat.
Mix well and heat until warmed through.
Pour into a mug and enjoy.
Enjoy!
---