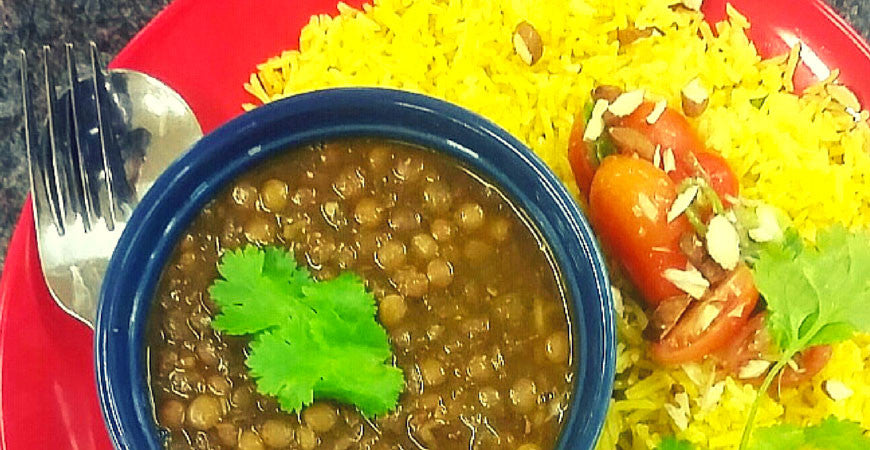 Green Lentil Dahl Recipe
2 cups Green Lentils , soaked min 3 hours*
Approx 800 -1.2L water
1 tsp. cumin seeds
2 onion, chopped finely
2 tomato, chopped
3 garlic cloves finely chopped
1.5 cm ginger finely chopped
2 tbsp curry powder
2 tsp. garam masala
Seasoning to taste
Approx 2 Tablespoon Good quality cooking oil
1. In a pot, put the soaked lentils and pour 800ml of water into the pot over the lentils. Cook the lentils until soft, approx. 30 minutes depending on soaking time. *
2. In the meantime, In a heavy based pot, Heat oil in pan. When hot add Cumin Seeds. Cook seeds until the "pop" or are browned.
3. Add onion, stir-fry approx. 10-15 min or until browned. This is very important, the onions really need to be brown around the edges as thisgives the dahl real depth of flavor.
4. Add garlic and ginger. Continue to stir until fragrant and soft, you may need to add more oil if the mixture begins to stick to the pot.
5. Now add the tomatoes. Cook tomato mixture, stirring constantly until its starts to form a thick "gravy" or sauce. You might want to add a little of the dahll water just to help it cook and stop it catching. This will take around 8 – 10 minutes. Adding salt here will help to cook the tomatoes and add to flavor.
6. Once you reach a thick sauce consistency, add curry powder. Stir the sauce until it becomes fragrant, and season to taste. Note the sauce will taste strong here because of its concentrated state. This is your spice paste
7. Once the lentils are cooked, add the dhal, including the water it was cooked in, (this keeps the goodness and adds flavour) into the pot with the spice paste.
8. Stir to combine, and cook on a low to med heat till warmed through and flavors are infused.
9. Check seasoning, and taste to liking
10. Voila!!! Dahl….
Serve with Tumeric Rice as pictured or chapatti
---