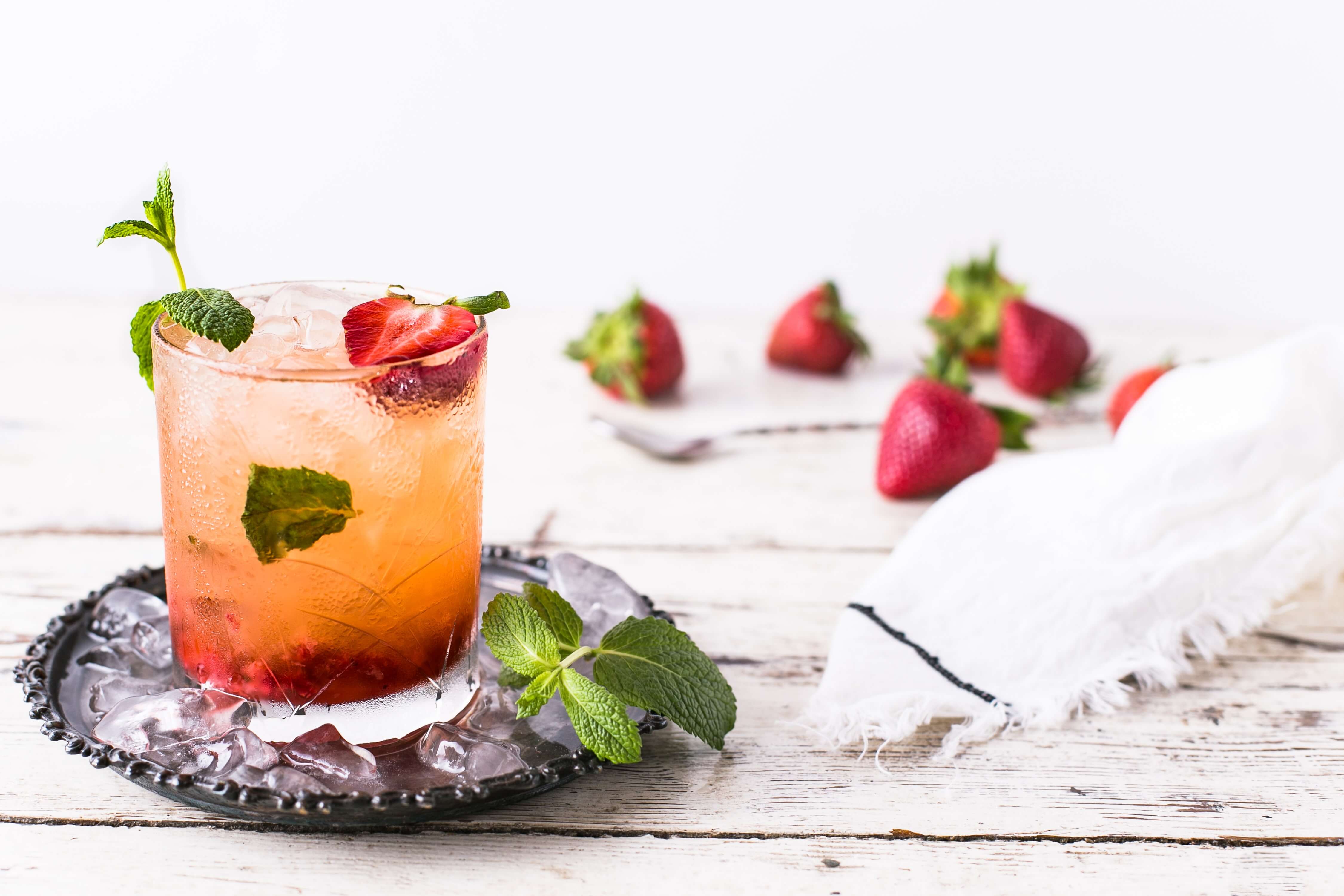 Going Dry(ish) For July?
Although we're already half way through the month, it's not too late to take part.
Dry July is all about giving up alcohol for the month to raise funds and awareness for those affected by cancer. Have a dry(ish) July and opt for 15 days sans alco instead.
Whether you're doing it for physical or mental health reasons, and when water just doesn't cut it here are a few ideas to give you the taste and feeling of having a tipple, but without the alcohol! Cheers!
WATER AND HERBAL TEAS.
Most of us can do with an increase water intake. Water is one of the simplest of elements that create change in our body because it energises our cells and supports the body's natural detoxification pathways.
If you don't like the taste of water, try these tips to add flavor
Slice cucumbers and add to water for a fresh, clean taste.
Enhance water with fresh mint leaves, basil, ginger or rosemary
Alternatively, make our Immune Boosting Tea, always our to go during the Winter months.
KOMBUCHA



A delicious alternative to alcohol or coffee. It contains live cultures which support the growth and integrity of good bacteria in our gut. When we have more good, our bodies are better able to reduce the natural proliferation of bad bacteria which otherwise may cause disruption to digestive processes and leave us feeling bloated, windy and blocked.  Add a few to your order from our menu.
A SUPERFOOD SMOOTHIE



Great for an afternoon pick me up. Add to your blender a tablespoon of acai powder, some goji berries, blueberries, a handful of spinach, coconut water, and ice, then blend together.
This drink doesn't contain any sweeteners, but you can add a touch of honey or use fruit juice as the liquid if you like. Using a very ripe banana will naturally sweeten things up, too.

Abstaining from alcohol doesn't mean you have to be a social recluse!
DON'T BE SHY!

Alcohol and socialising go hand in hand for so many of us and this can make it seem that being social is a hard task during Dry July.
If at a bar or restaurant don't feel shy or silly ordering a mocktail even if they aren't on the menu, simply ask! Don't feel like going out? Invite friends over for a cosy dinner in.
START A HEALTHY HABIT

Pick up a new skill or learn something new now that your weekends aren't dedicated to curing a hangover!
Meditation can help you deal with the stress, anxieties and hidden emotions in your life that might be causing you pain, which can lead to drinking more. Meditation also brings a certain inner contentment and peace in your thoughts and emotions which can have a profound effect on what you put into your body.
You know that book collecting dust on your bedside table? Romance, thriller, self-help, or non-fiction – no matter the book, now's a great time to get into it!
Dry July is not about cutting out alcohol from your life forever. It's about taking a break from alcohol for a good cause, and for your body's health. Got any tips? Let us know!

---