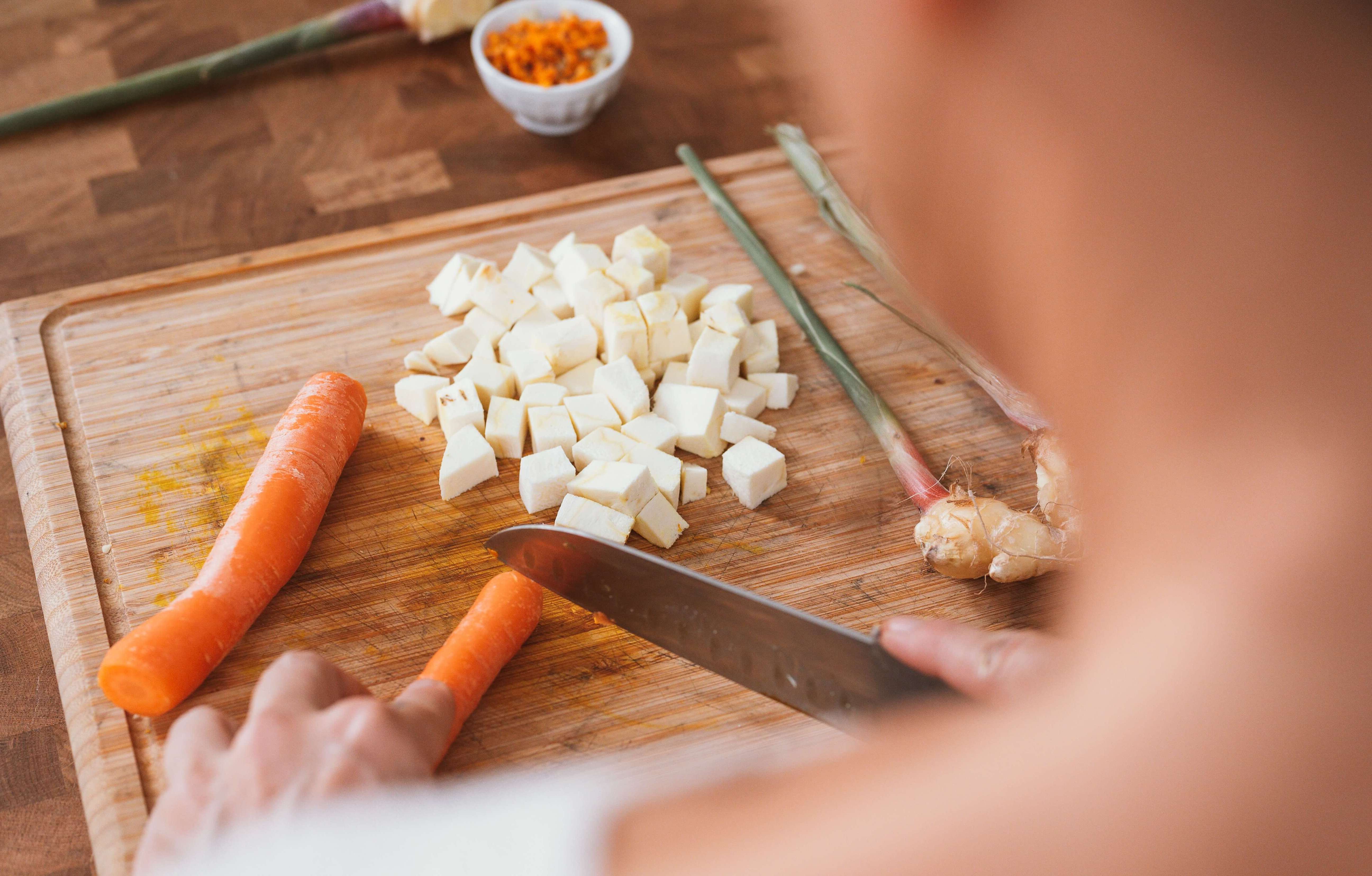 Cook with the seasons!
Often, when there is a sudden shift in weather, our body will manifest signs of adjusting to this change.
You might notice sudden congestion, fatigue, head-ache or flu-like symptoms. Your doshas are simply responding to the shift in balance, seeking health. No need to panic!
 
Think back to how you've  been eating and living, look at the changes and adjust yourself accordingly.
 
This time of year, Kapha is predominant, cold, wet weather, congestion, heaviness. You can tend to your Kapha right now, more than you usually would by eating warm, fresh foods.
 
To get a little more specific, you can use more pungent ginger to warm you up in cold weather. When the weather is damp, I select more drying foods, like barley, quinoa and amaranth.

When it's dry, I go for more lubricating substances like ghee or superior quality oils. What you use will vary with your own tastes and constitution.
SATTVIC SOUP STOCK FOR COLD WEATHER  
Preparation time: 45 mins
Sattvic in nature – high energy – high life force    
Bring to boil in a large pot:
1 ear of corn

1 small onion

1 clove garlic

1 lge carrot

1/2 tsp cumin seeds (this aids in digestion)

2 potatoes

2 stalks celery

2L filtered water  
Reduce heat to medium/low and let simmer, covered until savoury. 
I sometimes add a dash of tamari to mine at the end for added flavour. (optional)  
This stock is great as a base for soup dishes, and so good when drunk as a broth/beverage during winter for nourishment and extra hydration instead of cold water.
Enjoy!
---