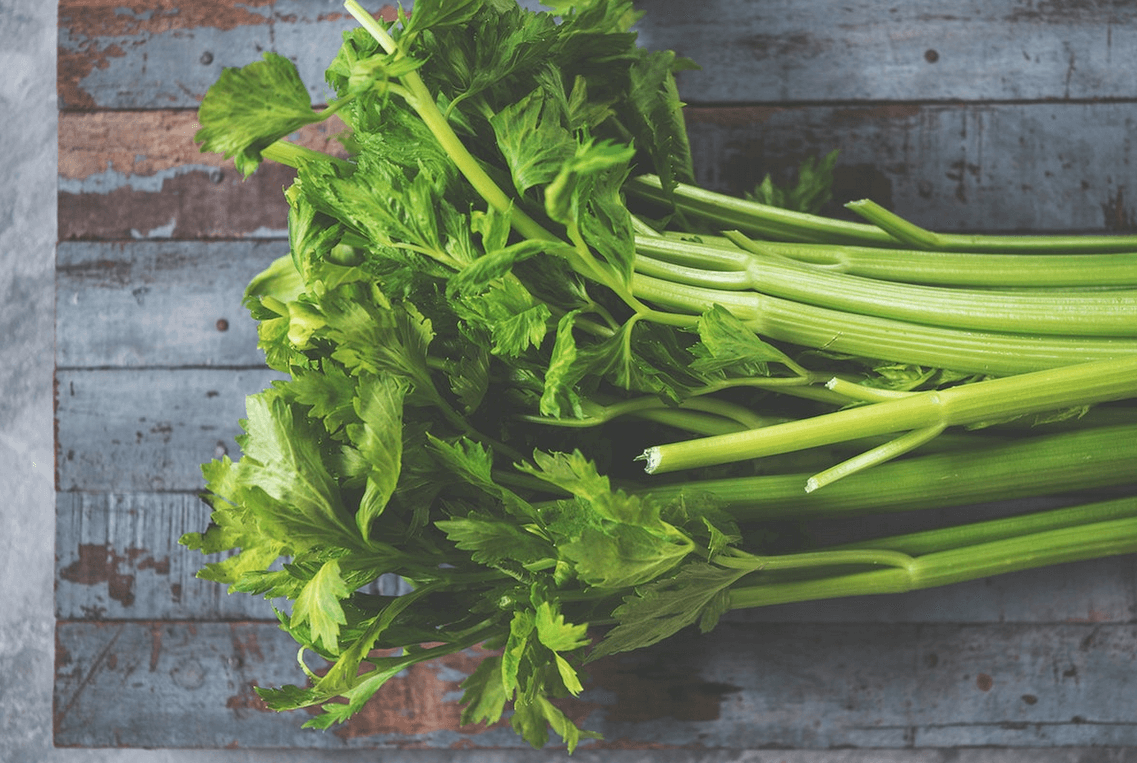 Ayurvedic Properties of Celery
One of the most valuable of our vegetables, especially for Pitta, celery is also one of the most heavily fertilized and sprayed, so buying organic where possible or growing your own is very important. Celery is another vegetable that's great raw, cooked or juiced alone or in combination with other fruits and vegetables.
Celery is high in sodium and silicon. It benefits the stomach and spleen/pancreas and calms an aggravated liver; improves digestion; dries damp excesses; purifies the blood; reduces conditions such as vertigo and nervousness; and promotes sweating.
Its also used for heat excesses such as eye inflammations, burning urine, acne and mouth ulcers and to cool internal heat in the liver and stomach, which often contributes to headaches and excessive appetite.
For appetite control raw celery can be eaten between meals. To slow down and encourage more thorough chewing of food, eat celery with a meal. Celery is one of the few vegetables that combines well with fruits, as it has an ability to dry damp conditions, including those associated with eating fruit and concentrated sweeteners.
Celery juice combined with a little lemon juice is a remedy for fever. This combination is also helpful in headaches caused by high blood pressure or by heat conditions. Celery juice alone or in combination with lemon is useful for diabetes and helps clear acidosis.
Celery helps renew joints, bones, arteries, and all connective tissues including being useful in the treatment of rheumatism, arthritis, gout, and nerve inflammation.
---