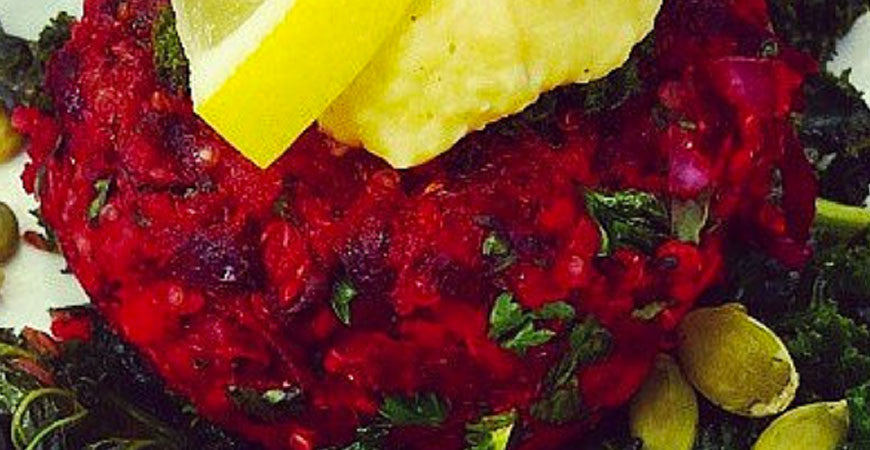 Beetroot Patties Recipe
Wholistically simply at its best!
Try these awesome, gluten free, vegan, beet & quinoa patties for yourself!
Makes 5-6 patties
What you need:
1.5 cups shredded raw beetroot
1.5 cups cooked quinoa
1/2 cup cooked chickpeas
2/3 cup fresh herbs-I used parsley, basil and coriander.
1/2 cup finely chopped red onion
2 tspn ground cumin
Seasoning to taste

What to do:
Place first 3 ingredients in a food processor and pulse until just combined.
Remove, and place in a bowl with all other ingredients!
Get your hands dirty here, and use your hands to mix the ingredients well.
Now, using wet hands, shape into 5-6 patties and press together.
Refrigerate minimum 30 min, this will help set the patties and keep them together.
Now, grill or lightly fry 2 min either side
Finish in a warm oven 8 min!
It's that easy!
I serve them with garlic hummus and a twist of lemon! Try these beetroot patties today and feed your body as well as your soul!
Beetroots have so many health benefits according to Ayurveda – you can read about them HERE.
---