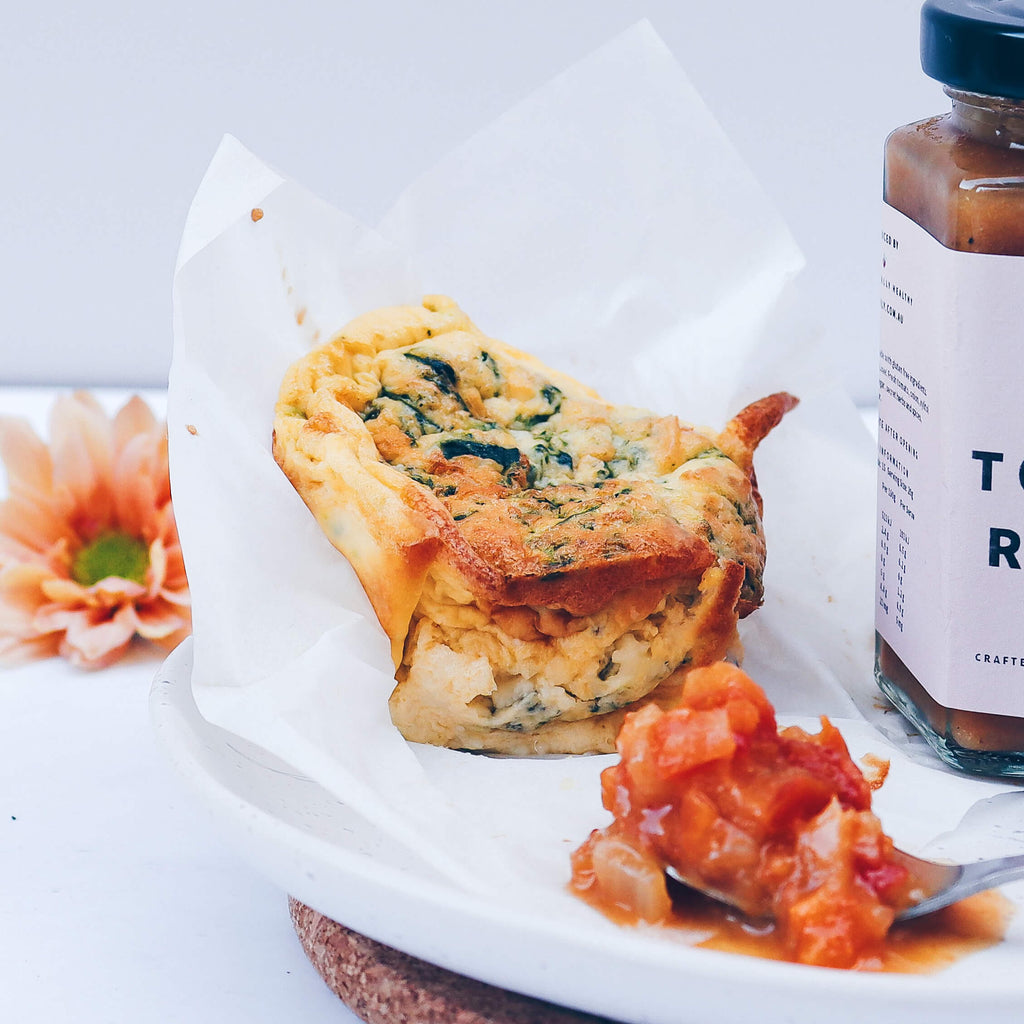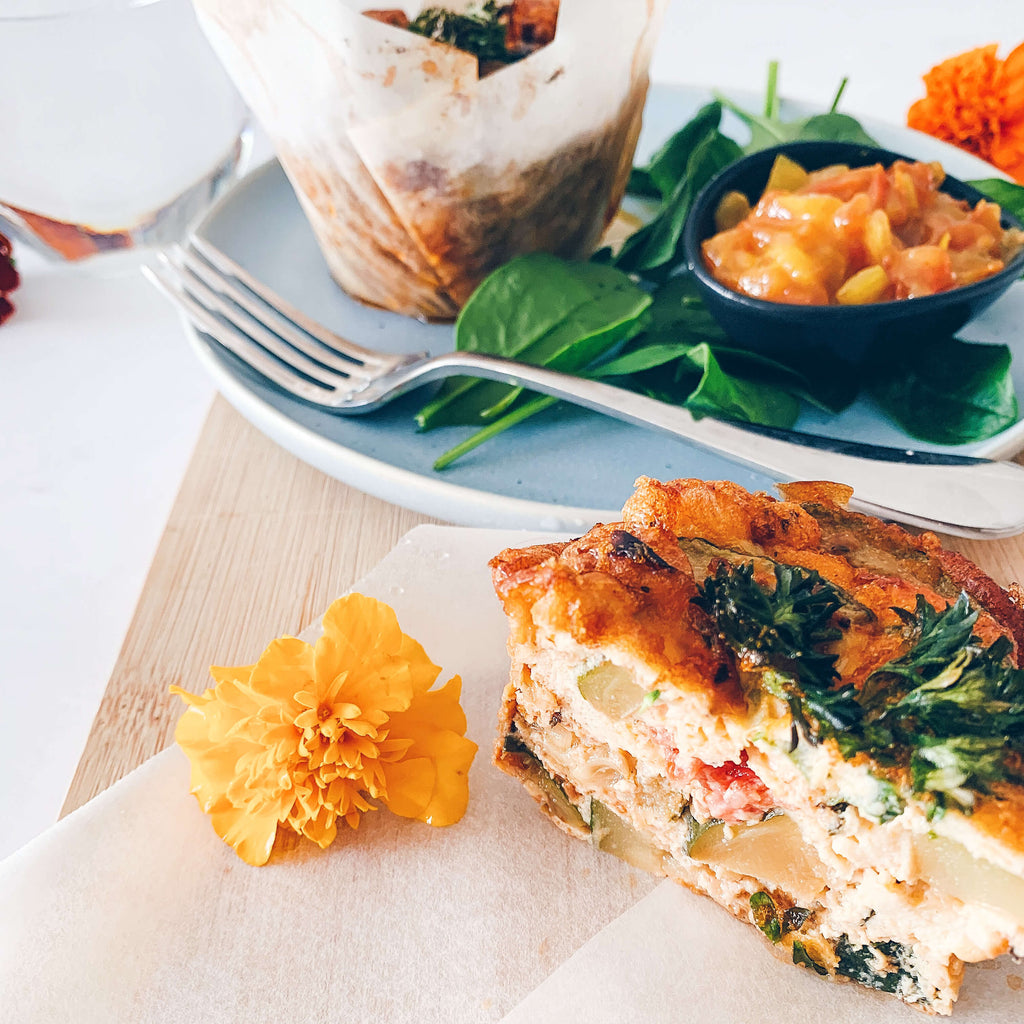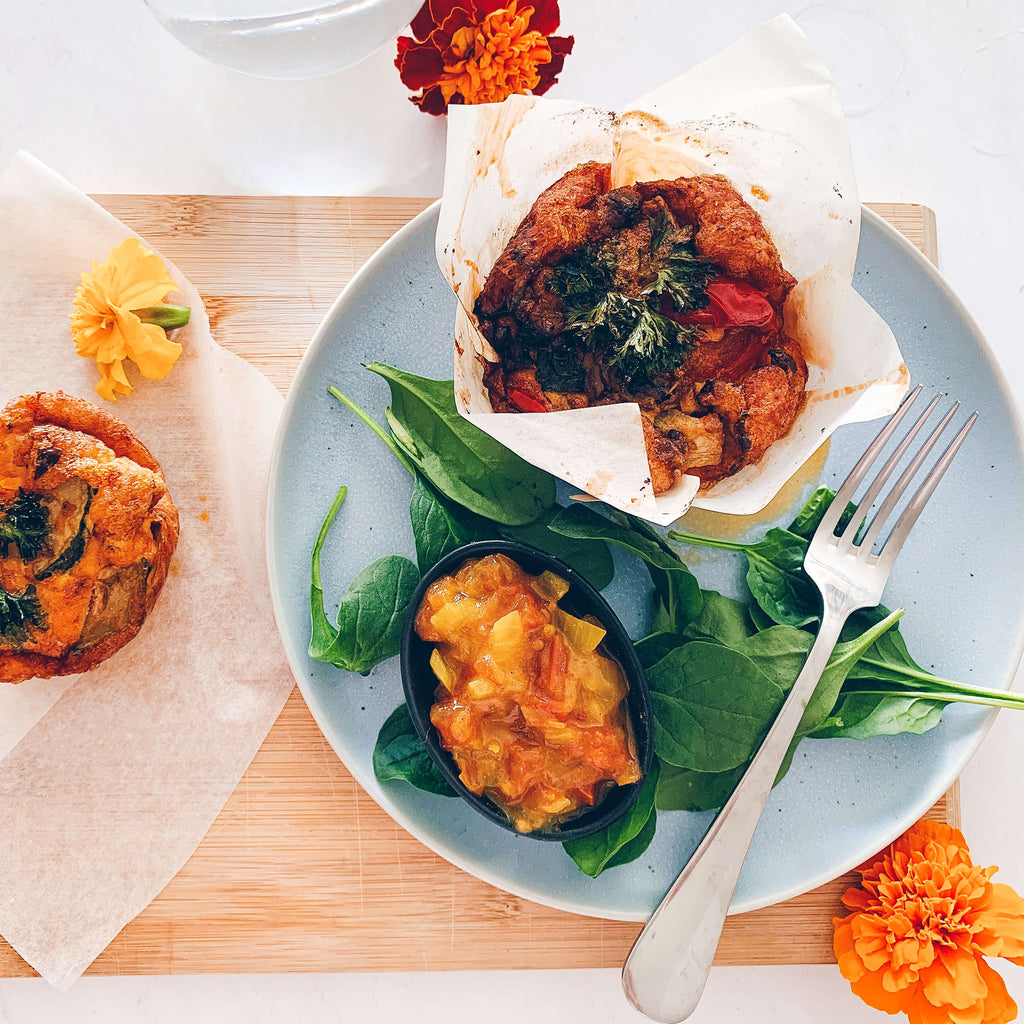 3 cheese and mushroom frittata with Sugar Free Relish
breakfast | In stock | kg
Another breakfast sorted! Our breakfast frittata, perfect year round, loaded with free range eggs and Mediterranean vegetables served with our smashing home-made AND sugar free tomato relish. You'll go nuts over this one.
Serve warm or cold, also great as a light lunch or brunch snack.
Love! Egg, cream, seasonal veggies.
Allergen Warning: Contains egg and cream. Made with gluten free ingredients.
---