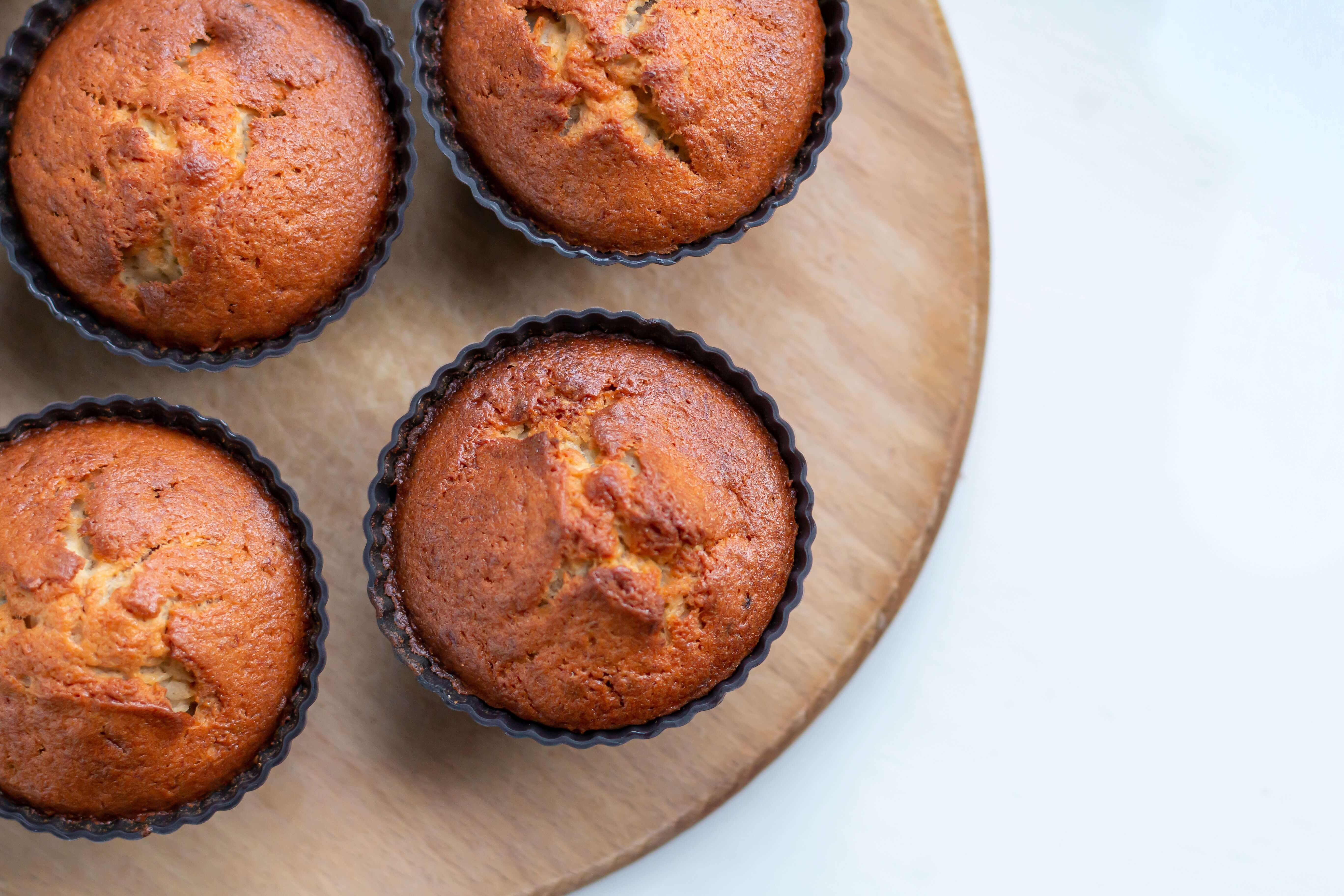 Sticky Date Muffins (Paleo & GF)
This recipe for healthy sticky date pudding is what home baking is all about!
These little-big babies are really quite filling. They go really well heated up - just pop them back in the oven for 10 minutes when they're ready to eat! A delicious, healthier sweet treat to enjoy, best enjoyed with loved ones.
Dates are the dessert hero we all need. The versatile little dried fruits are an easy way to update your favorite sweet staples to make them a little better for you without sacrificing on flavor.
In addition to being a natural sweetener, dates contain fiber, a variety of antioxidants, and several micro nutrients (potassium, magnesium, copper, manganese, iron, and vitamin B6, amongst others). Thanks to the fiber in dates, they can help those struggling with constipation and help improve overall digestive health by increasing growth of beneficial bacteria in the gut.
Ingredients:
1 cup dates
4 eggs
1 cup coconut flour
1 tspn gluten free baking powder
1 tspn ground cinnamon
1 tbspn vanilla
Honey to taste if not sweet enough
Ingredients for icing:

1/2 Coconut cream – chilled
2 tbspn honey
1 tbspn cocao
1 tbspn coconut
3 dates
Method:
Preheat oven to 180 degrees or fan-forced 160.
Put dates into a saucepan and cover with enough water until just covered. Add bicarb. Bring dates mixture to boil, then turn down to low. Cook until the dates start to fall apart about 5 minutes.
Beat eggs, then add bananas, vanilla and honey if using. Add date mixture
Combine all other ingredients in a bowl, then pour in the date mixture.
Stir until just combined.
Grease 6 x deep muffin tins and spoon the mixture in.
Bake in oven around 20 minutes
Turn onto a wire rack to cool.
Once cool, Spread with icing and top with strawberries if desired!
For the icing blitz all ingredients in a food processor or high speed blender until thickened.
---