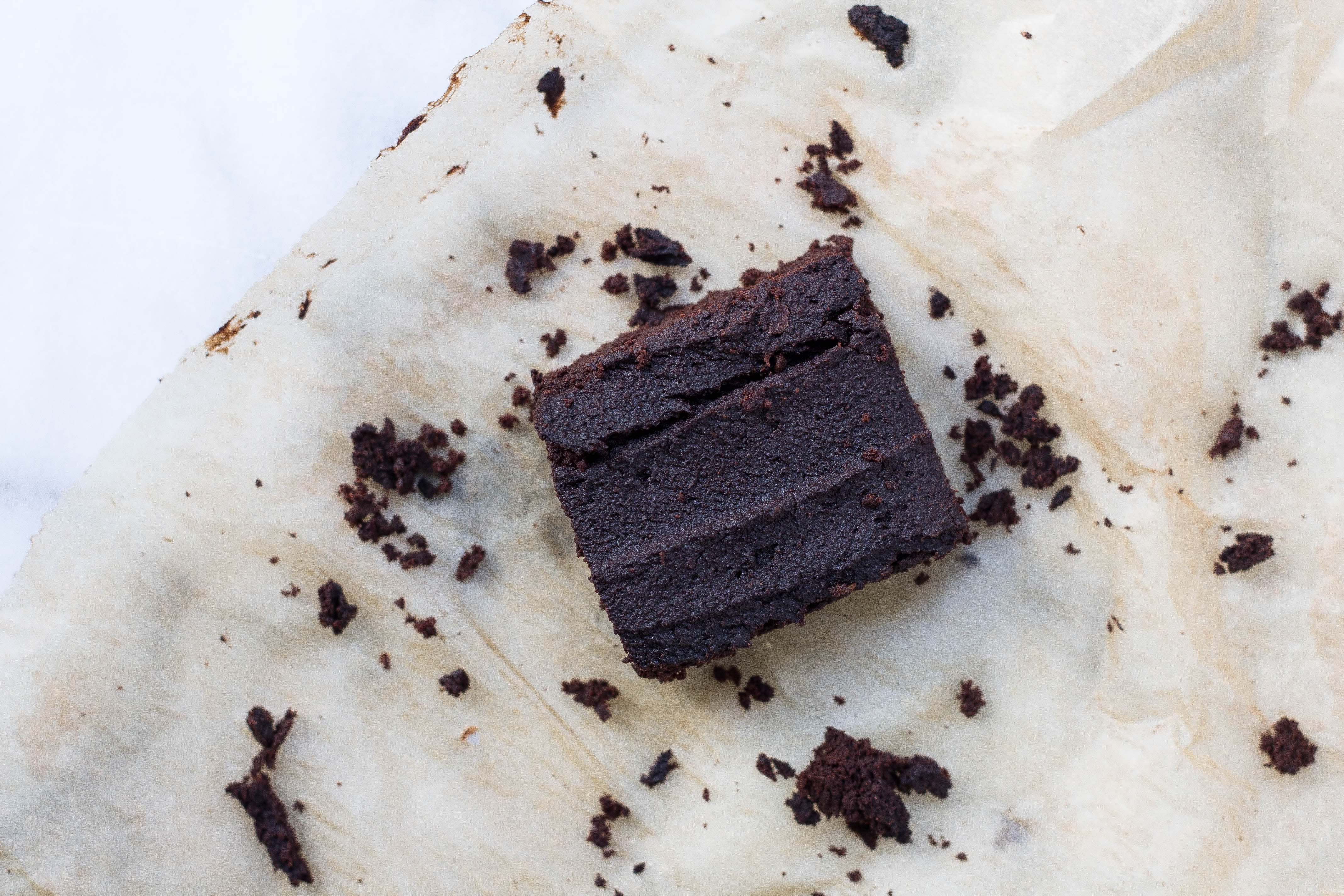 Raw Vegan Brownie Recipe
What you need:
Brownies
1 cup walnuts
1 cup raw almonds
2 1/2 cups dates, pitted (if dry, soak in warm water for 10 minutes, then drain)
3/4 cup cacao
1/4 tsp sea salt
1/2 cup dried apricots
1/2 tspn each of dry ginger, cinnamon, cardamon
Ganache Frosting
1/4 cup plant based milk – I used almond milk, but any non dairy is fine
175 g dairy-free dark chocolate, chopped
2 Tbsp coconut oil melted
1/4 cup powdered stevia or similar
1/4 tsp sea salt
Instructions
Brownies
1. Place 1 cup walnuts and the almonds in food processor and process until finely ground.
2. Add the cacao powder, sea salt, cinnamon, ginger and cardamom and pulse to combine.
3. Add the dates and apricots to the food processor and process until a "doughy" consistency is achieved. That is the mixture will start to gather in the food processor.
4. Now, spoon the brownie mixture into a small lined loaf tin. Using wet hands, press down with hands until the mixture is flat and firm. Refrigerate
Ganache
1. In a small saucepan (I hate the microwave) warm milk. Remove from heat and add chocolate. Stir til combined and all the chocolate has melted and is smooth
2. Add salt and melted coconut oil, and stevia. I use a whisk to mix here. Set in fridge for 10 minutes to thicken.
3. Spread brownies generously with icing. I topped mine with flaked coconut and strawberries for garnish.
4. Slice into 12 even squares
Enjoy this guilt-free treat while taking a break with a herbal tea!
---