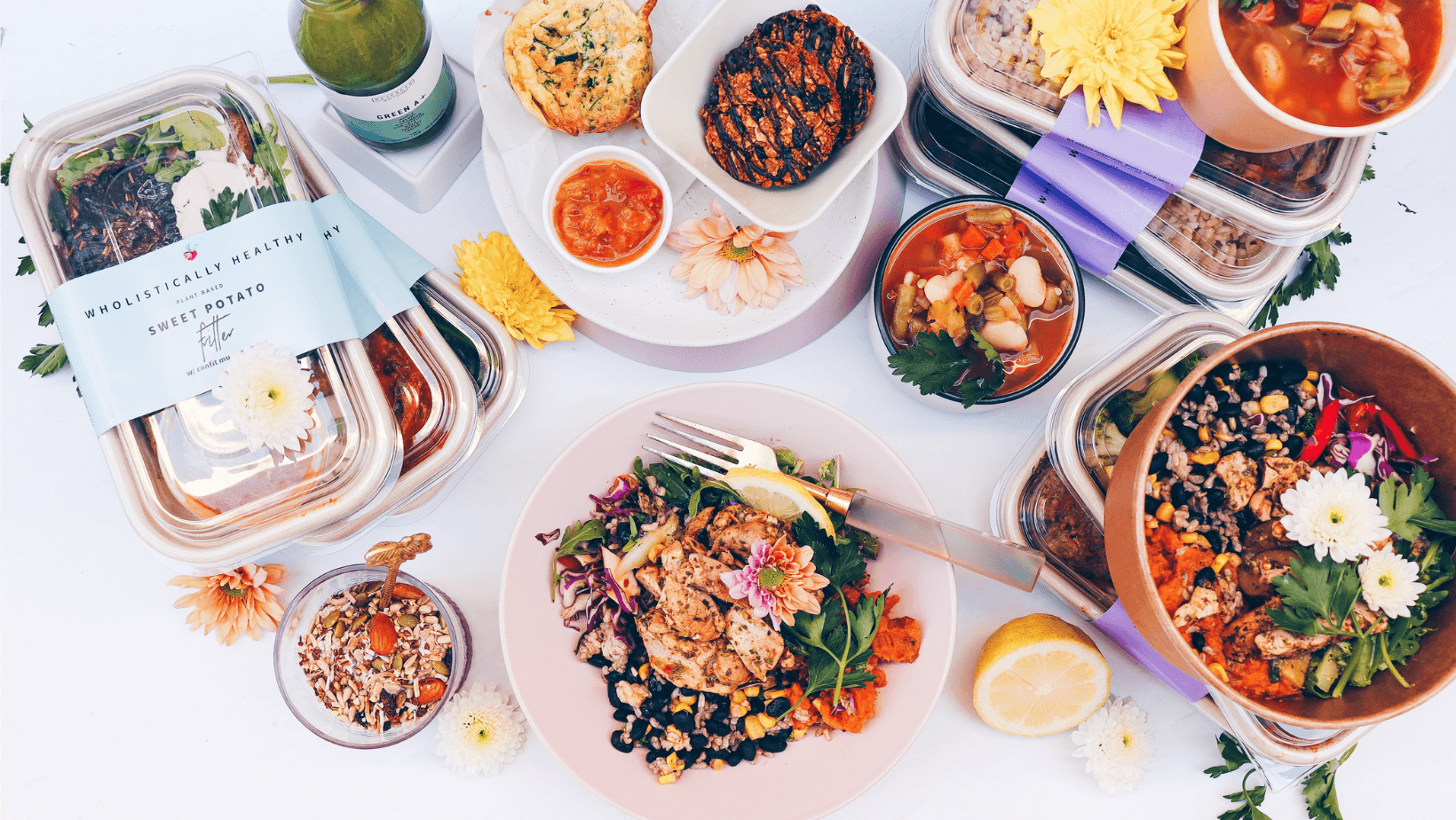 Fresh Food Delivery vs. Frozen
Food delivery services provide home chefs throughout Australia with high-quality ingredients and the instructions to make first-class meals without leaving the house! Some services ship fresh food, while others use frozen options. 
Before you select a service, consider the fresh food delivery vs. frozen food debate. Our team at Wholistically Healthy helps you review the pros and cons of these options, helping you make the best choice for your stomach.
Please find out more about your options by calling us at 0450 344 607.
Facts About Fresh Food Delivery
Fresh food delivery services provide you with freshly harvested quality ingredients, including:
   

Fruits and vegetables

   

Proteins (including a variety of meats)

   

Grain options 
Let's review the upsides and potential complications of selecting a fresh food option for your meal planning service.
Benefits of Selecting a Fresh Food Service
You have several options to consider when choosing a food delivery service. Some companies deliver fresh food, and many customers prefer fresh options for the following reasons. 
Texture Consistency
Freezing food often changes the texture of the material, especially if a company freezes fruits or vegetables. Spinach, for example, usually has a very different texture if you freeze it instead of using it fresh from the garden. 
Texture issues often come from blanching, which involves scalding vegetables, or exposing them to steam or boiling water. This process comes with several benefits, but it also causes vegetables to wilt, removing their natural texture and making them soggy in some cases.
Fresher Taste
Nothing tastes quite like a freshly picked fruit or vegetable! Fresh food often bursts with flavour, making it an excellent option for salads, smoothies, and other dishes. 
Visual Appeal
Blanching and freezing food often changes the appearance of the items, even washing away the colours we associate with fresh options. We eat first with our eyes, so many people prefer fresh options, especially for fruits and vegetables. 
Nutritional Value
Freezing food does not add any nutrients to fruits or vegetables. At best, the freezing process perfectly preserves the vitamins and minerals already in the food. However, in some cases, over-blanching removes these nutrients, leaving you with less healthy options. 
Other Considerations for Fresh Food
When exploring the fresh food delivery vs. frozen food debate, we understand the importance of considering all angles. That's why our team also helps you go over the potential drawbacks of selecting a fresh food service.
The fact is fresh food cannot last as long as frozen products. If you need to wait several days, or a week, to use your food products, fresh foods may begin to age. For example, as fruits and vegetables age, they may grow soft, dry out, or develop bruises. 
Consider your meal planning schedule before you make a final decision about selecting fresh or frozen kits. 
Benefits of Selecting a Frozen Food Service
Some companies, such as Magic Kitchen, provide frozen food meal delivery services. These companies decide to offer you frozen meals for several reasons. 
Protecting Nutrition
Properly freezing fruits and vegetables often preserves the nutrients and vitamins they contain. Freezing has served as an effective way to keep food for thousands of years. In some cases, frozen foods retain vitamins and minerals longer than their fresh counterparts. 
Increasing Shelf Life
Everyone acknowledges that frozen foods last longer than fresh options. For example, you can put frozen vegetables and fruits in your freezer and expect them to last for weeks or even months. On the other hand, fresh food generally lasts no longer than a week.
Portion Control Options
Finally, many frozen food delivery companies provide more options for portion control. You may feel tempted to add more to your recipe than necessary with fresh food. Some people find it easier to lose weight with frozen food, where they thaw out set portions before cooking. 
Drawbacks of Selecting a Frozen Food Service
Using a frozen food delivery service does not work for everyone. Pre-frozen meals come with several drawbacks that we should consider. 
Changes to the Texture or Appearance of Food
Frozen food companies take several steps before putting their products through a deep freeze. Often, these companies blanch fruits or vegetables. Proper blanching techniques help increase the shelf life of the food, but incorrect blanching can:
   

Remove nutrients from food

   

Make vegetables soggy 

   

Remove colour from food 
Some companies blanch their foods well, while others struggle to complete this step appropriately. 
Increased Preparation Time
Many people select meal delivery programs to make cooking dinner easier. However, if you choose a frozen food program, you must defrost your ingredients before you begin cooking. This process often requires hours of additional time that you must factor into your day.
Storage and Delivery Concerns
Generally, frozen food companies recommend that you do not allow your food to thaw out before you cook it. For this reason, you generally need to be at home to receive a delivery of frozen food, as letting it sit out could allow it to come to room temperature. 
You may also need to make extra room in your freezer if you select a frozen food delivery service.
Reasons to Choose a Meal Delivery Service
The fresh food delivery vs. frozen food debate often comes down to your personal preferences. Do you want ingredients that look great and contain the nutrients you want to include in your recipes? If so, a fresh food delivery option may work best for you. 
Both fresh and frozen food options allow you to:
   

Save time by avoiding trips to the grocery store

   

Personalize your meal planning 

   

Get clear directions for cooking your food 
We understand the time strain many people feel in today's world. You can give yourself more free time by selecting a meal service that brings your groceries directly to your door, providing you with fresh options to use at mealtime.
Personalize Your Meal Plan with a Delivery Service
Both fresh and frozen food delivery services generally provide their customers with the options to customize their meal plans. You may select different plans that include:
   

Heart-healthy options

   

Meals designed to promote weight loss

   

Vegetarian or vegan options 
Some meal delivery options, like Wholistically Healthy, also provide gluten-free meal packs. These companies ensure that their gluten-free options stay free of contaminants that could trigger a reaction. It's essential to evaluate the pros and cons of each delivery service before deciding on one.
Review All the Facts About Meal Delivery
In addition to considering the nutritional differences between fresh and frozen food delivery, we recommend focusing on other facets of the operation of the delivery service. The experts recommend that you consider:
   

Monthly costs for the service 

   

Benefits of recommending other people to join

   

Weekly or bi-weekly delivery options
Some companies offer specific delivery times, while others provide more flexibility. Going over all these factors helps you choose the service that works best for your unique needs.
Contact Us for Fresh Food Delivery in Perth
Do you have more questions about fresh food delivery vs. frozen options? Get the answers you're looking for from our team at Wholistically Healthy. We provide fresh food delivery services throughout Perth and the surrounding areas. Please find out more about our company promise by calling us at 0450 344 607. 

Reviews
---