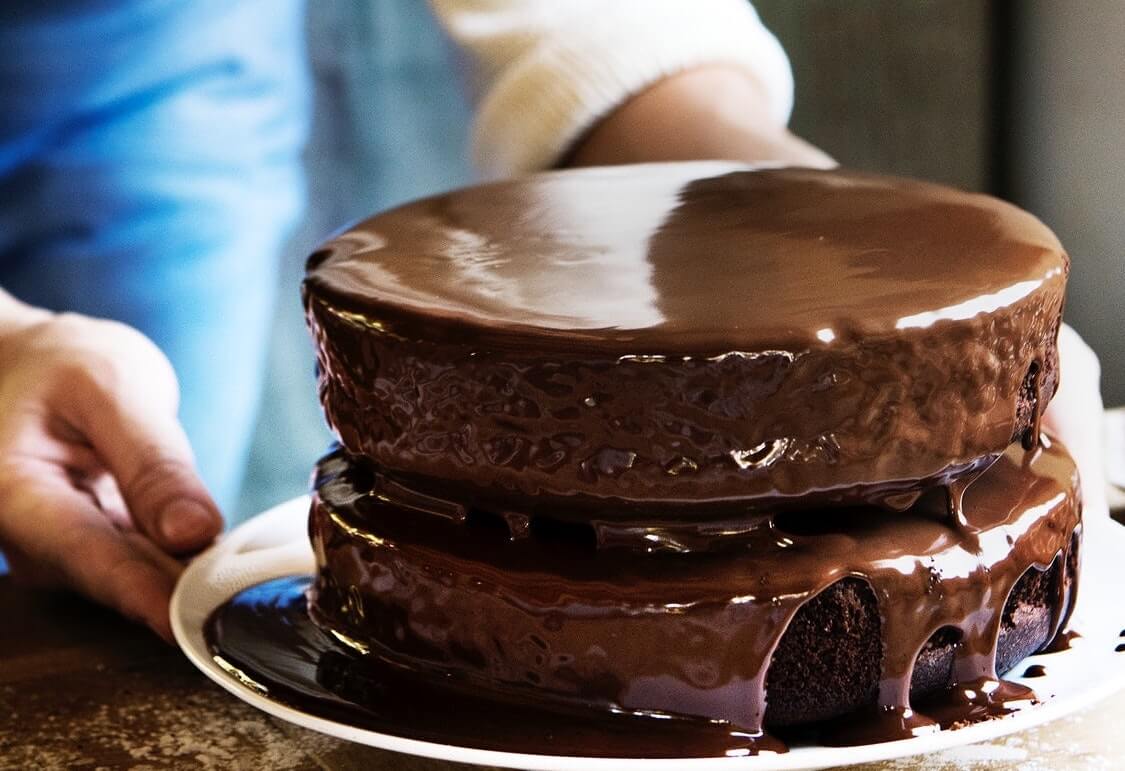 Chocolate Beetroot Cake | Gluten-Free/Sugar-Free/Dairy-Free
Gluten-free? Tick. Sugar-free­­? Tick. Dairy-free? Tick. No matter who's sitting at your dinner table, they'll be able to get their mouths around this delicious Chocolate Beetroot Cake.
Healthy and wholesome food is what we're all about at Wholistically Healthy, but we also love dessert­–enjoying life's pleasures is part of a healthy balance, after all. When developing dessert recipes, we want full flavour without compromising on our food ethics. We also believe that just because you happen to have a dietary requirement, doesn't mean you should miss out on dessert.
Back before Wholistically Healthy was born, our founder Renee worked as a chef up North in a mining company. Between work hours, she played around with recipe after recipe (she still does), and tested her skills on her colleagues. Renee's Chocolate Beetroot Cake was a bit hit, and surprisingly, sugar-free, gluten-free and dairy-free. Once she got the all clear from her colleagues (they couldn't tell how healthy this cake actually was), she baked it over and over again for friends and family when she returned home.
"This exquisite cake has a deep, earthy taste," says Renee. "The beetroots and dates work together to make it dense and moist." 
After trying this cake, you'll be thankful for Renee's hours in the kitchen...
Guilt-Free Chocolate Beetroot Cake (Gluten-Free/Sugar-Free/Dairy-Free)
Ingredients:
2 beetroots, cooked and pureed (set aside 2 tbsp for icing)
1 ½ cups rice flour
½ cup cocoa
1 tsp vanilla
½ cup honey
2 eggs
¾ cup good quality oil
½ cup dates (pitted)
½ cup water
1 tsp bicarb soda
1 tsp baking powder
Icing:
8 dates (pitted)
¼ cup coconut oil
¼ cup cacao
2 tbsp beetroot puree
Method:
Soak dates in water and bicarb soda until soft (about 15 mins), then blend until smooth (we use a mini food processor but a hand held blender will also work).

Beat eggs, oil, honey and vanilla together in a large bowl. Stir date mixture through.

Sift rice flour, cocoa, baking powder into a separate bowl, then fold it into the date mixture. Add beetroot and stir until combined.

Pour mixture into greased/lined 20cm round cake tin.

Bake at 180C (160C for a fan forced oven) for approximately 45 mins, or until skewer comes out clean.

Rest the cake in the tin for 10 minutes before turning out onto a wire rack to cool.

Blend icing ingredients together until smooth. You'll know when it's ready because the mixture will look smooth and velvety.

Pour or spread over cake, and enjoy!
---