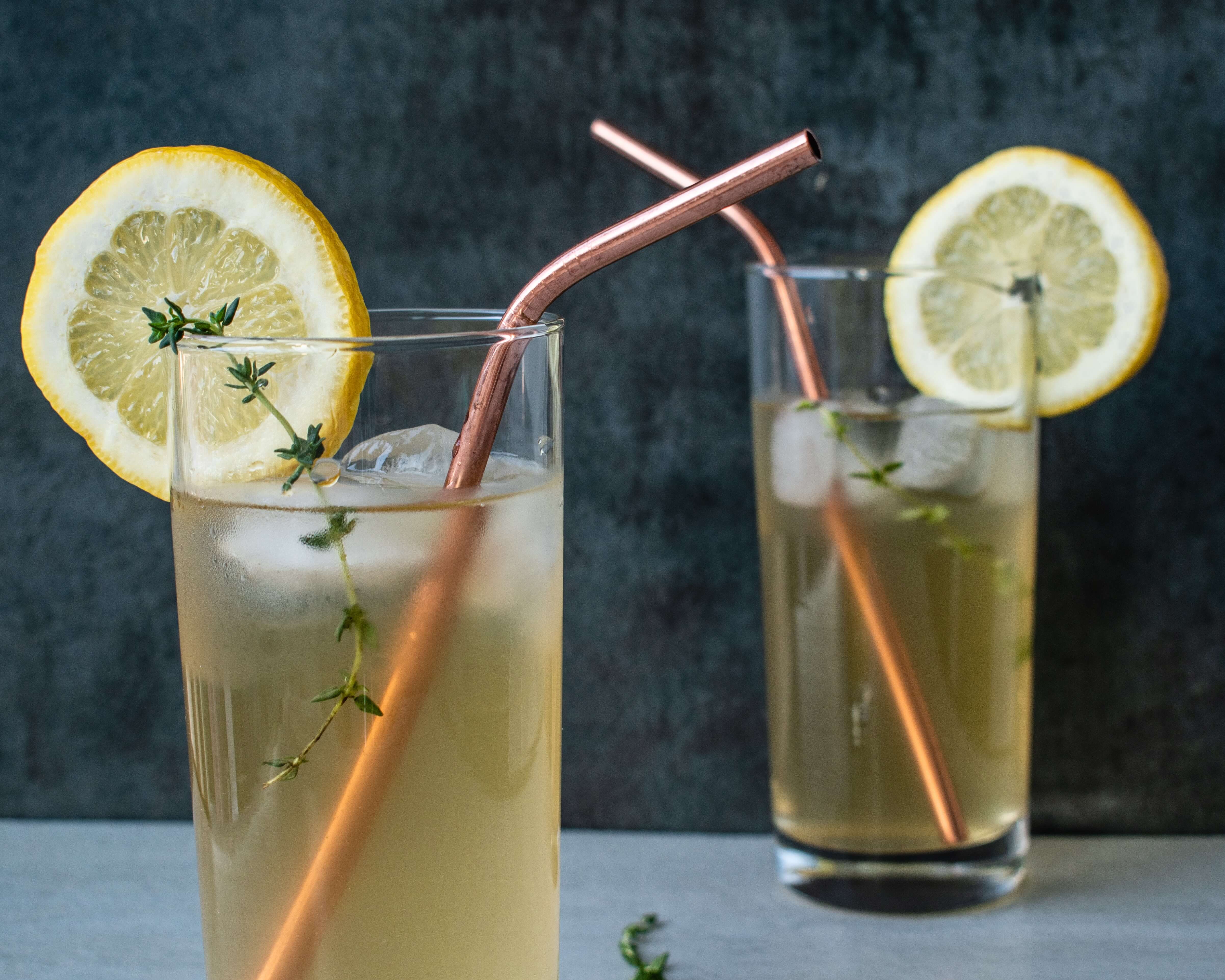 Beat the Summer Heat with a Healthy Glass of Iced Tea
We think we're speaking for everyone when we say thank goodness summer is finally here!
Those cold dreary days are finally behind us and the sun is here to bless us all with warmth and light. While there are a lot of things to love about summer, it's hard to remember all of them when we're suffering through those 40 degree days in a sweltering intense heat. 
That's why it's so important to keep cool and hydrated!
Summer is known as the pitta season! As pitta is the dosha that is related to the fire element, it's impossible not to feel affected by it during the warmer months, even if it's not the dominant dosha in your body's constitution. When pitta is in excess, this can lead to negative consequences such as heart burn, skin rashes, acne, sweat and even feelings of anger.
There are plenty of ways to keep cool in the summer! From staying out of the sun, sleeping with your window open and eating more pitta pacifying fruits such as melons, pears and grapes, there are plenty of ways to cool off.
However, one of our favourite ways to deal with the heat is with a nice cold drink!
Now, Ayurveda dictates that you should be avoiding ice cool drinks because they can put a damper on your digestive fire. That's why it's best to stay away from those slushies and carbonated drinks and turn to herbal teas instead. 
There's nothing that we enjoy more than a good herbal tea on a hot day which is why we want to share one of our favourite refreshing iced teas with you!
Refreshing Iced Tea Recipe
Ingredients
4 cups of water
1 inch of fresh lemongrass (crush lightly to let flavour escape)
Juice of half a lemon
1 spring of fresh mint
1 inch of fresh young ginger (sliced finely)
1 tsp honey
1 green tea bag (preferably organic)
1/3 of a cucumber (sliced, to serve)
Method:
Bring the 4 cups of water to boil
Remove from heat and add lemongrass, ginger, and green tea
Cover the mixture and seep for ten minutes or more if necessary
Strain the tea well, making sure to squeeze the tea out of all the herbs
Add honey to taste and stir
Refrigerate until well chilled
Serve in a tall glass with fresh mint and cucumber slices
There you have it! A simple tea to make to keep you cool in the summer. Make some ahead of time and take in a glass bottle to enjoy all day!
All that's left to do now is drink and enjoy.
If you make our herbal iced tea, we'd love to see photos, share them with us on Instagram by tagging @wholisticallyhealthy and tell us if you made any changes - w'd love to hear all about how you stay refreshed in summer.
---