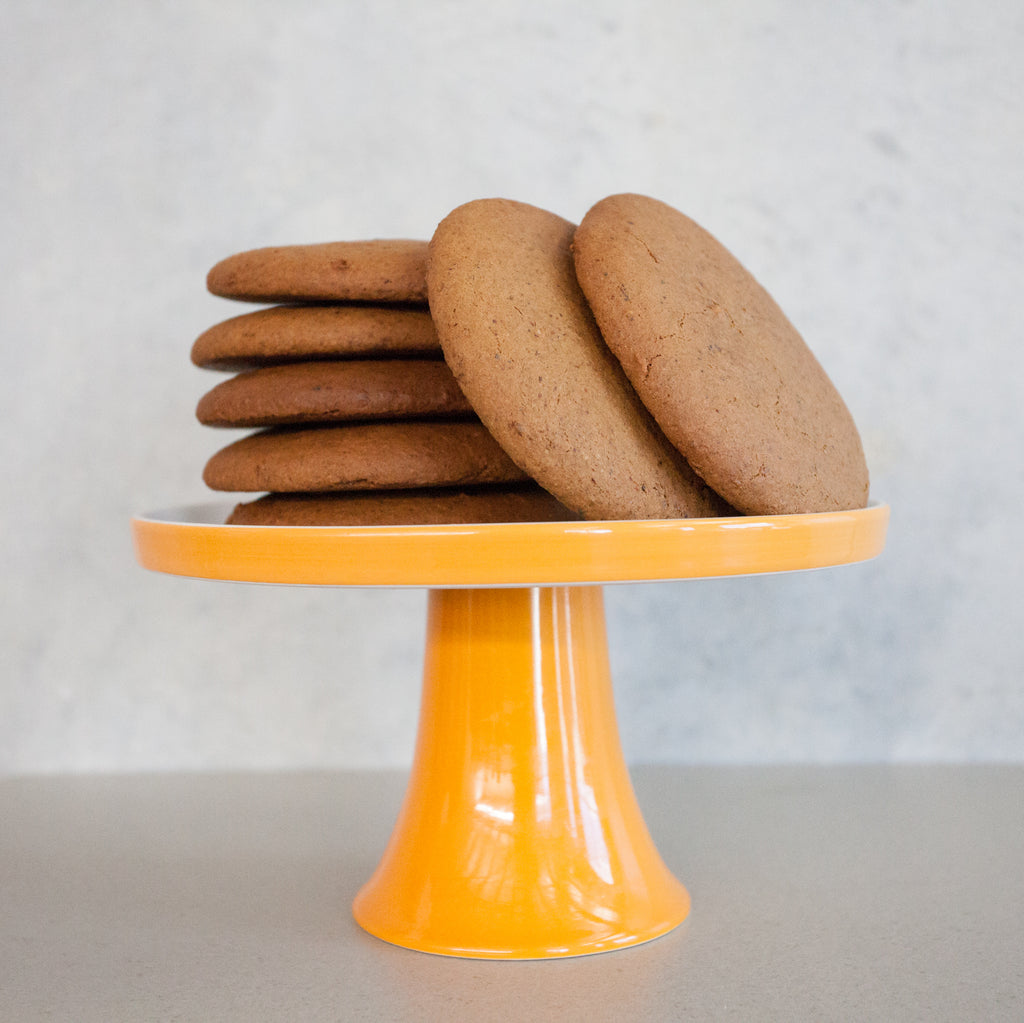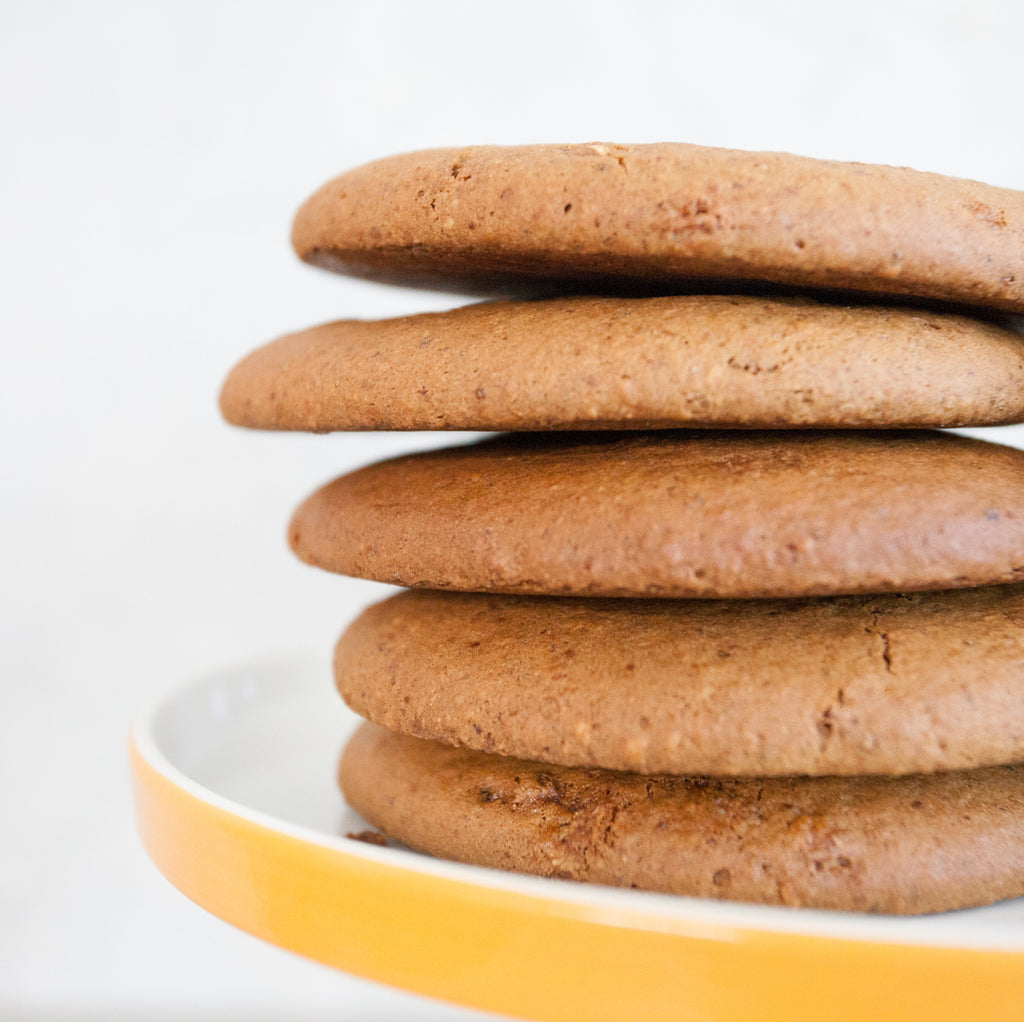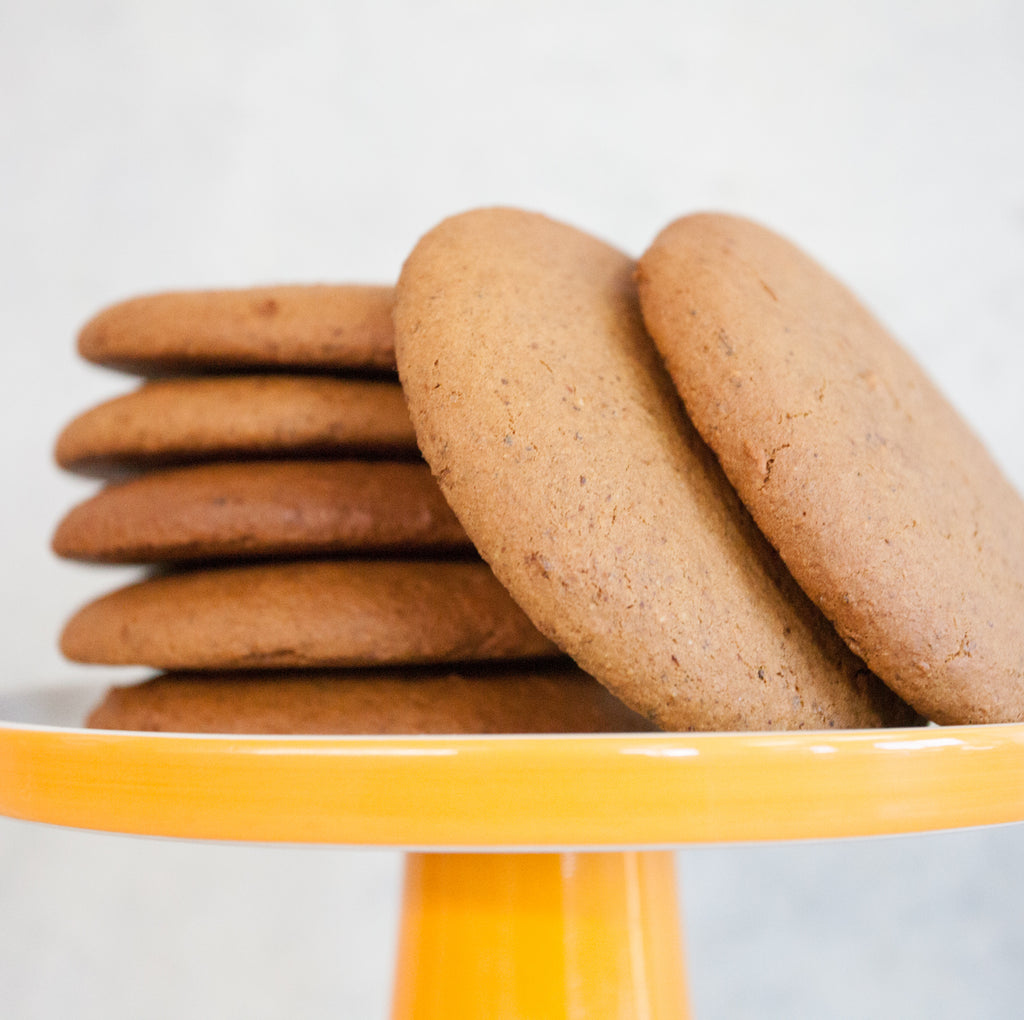 Pecan Gingerbread Cookie
snack | In stock | kg
A delicious cookie designed to satisfy your Christmassy cravings. These delicious pecan gingerbread cookies are chewy, moreish and addictive.
The cookies are buckwheat and pecan based, with a house made spice blend and coconut sugar.
They are gluten free, dairy free, egg free, soy free, vegan, vegetarian, halal, kosher.
Please note that each cookie is handmade and there are variations from one cookie to another.
Storage & shelf life: These cookies are stored at room temperature and they will keep for up to 3 months. They are locally made with wholesome ingredients and do not need to be stored in the fridge.

Dietary information: gluten free, dairy free, egg free, soy free, vegan, vegetarian, halal, kosher
Allergens: contains nuts and seeds
---